Upcoming Events at LBC
We're always cooking up something new in the shop. Keep an eye out here for everything you don't want to miss out on! From music events, to Fantasy Fest happenings. We'll keep you posted with everything we've got going on.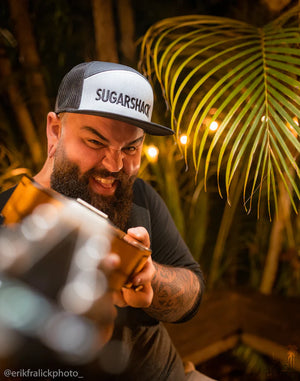 Joe Samba
We at Lost Boy are proud to announce our official sponsorship of our good friend Joe Samba. Guitar slung low, microphone turned up, and emotion overflowing, Joe Samba taps into rock 'n' roll spirit and reggae soul all at once. The Massachusetts-born singer, songwriter, and guitarist sonically teeters on an axis of island-inflected grooves and gritty guitar-craft balanced by his dynamic vocals. He finds the sweet spot between smoked-out Caribbean bliss and sweat-soaked punkified energy.
Learn more
A Message From Joe About His Upcoming Headlining Tour:
All of the local bar gigs, all of the late nights in the studio, all of the years grinding it out on the support slots has led to this next step: I'm thrilled to begin my first ever HEADLINING tour. Joining me on most of these dates is the super talented Joey Harkum. To all the amazing people we've met on this insane musical journey... it would mean the world to me if you bought tickets and came out to the show. Everything is on the table! Let's rage Americaaaaa!!!
Learn more